TY | Virtual Yoga Academy
Offering online classes/courses for Yoga, Meditation & Spirituality
Hello Visitors,
Let me brief you, Tri-fold Yoga is not a Typical Yoga Studio, but a Medium of Addition, and Addition of Values in your Life, which makes you VALUABLE.
You need Health to enjoy your Life, You need Money to run your Life smoothly, and you need Knowledge to know the Reality. TY is the medium by which you can add three essential values (Wellness, Wealth and Wisdom) in your Life, so that you can enjoy your Life in full fledge. 
TY offers you Multiple Courses of learnings, which you can choose as per your needs and interest, and wishes you best of Health, Wealth and Wisdom.
Happy Learning | Stay Tuned | Stay Blessed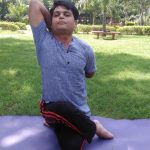 Short Term Yoga Course
Short Term Meditation Course
Exclusive Breath 2 Meditation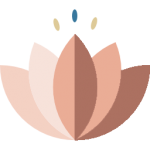 Personality Development Course

Video Super Star Course

English Speaking Course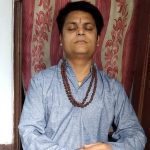 Gita Course
Vedanta Course
Language & Others 
Reviews : TY Wellness Program
"Breath 2 Meditation" Course Truly an outstanding course. Acharya is very knowledgeable and customizes the course to student's requirements unlike many other courses. He is very patient and clears all the doubts which might arise during the course. Must do course for all people, especially during these times. *****
"Breath 2 Meditation" I have really enjoyed my sessions with Acharya ji on breathing, I am learning something new in every session. I feel much more calm and relaxed since I started breathing yoga with Acharya ji. I look forward to the session every morning. He is very soft spoken and knowledgable. *****
Great yoga knowledge Aacharya Param understood my problem very well and took two days to come to the right pose which helped me a lot to fix my problem in great extent. I extremely recommend him as yoga teacher. Apart from yoga he also motivated me to bring out my positive energy. *****
Pranayama with Acharya Param is one of my best learning ever! I find vigor, depth and geniality in Acharya Param that make his lesson so interesting and productive. I am glad I found him. *****
Meditation Training, I had Meditation training from Acharya Param Very much benefitted and continue to practice gladly. I recommend his course for any beginner. *****
Very knowledgeable person in Yoga,Pranayam. He is very knowledgeable in the field of Yoga, Meditation.He is also very Soft spoken, flexible teacher. Best wishes to him. *****
Reviews : TY Wealth Program
Reviews : TY Wisdom Program
TY | Addition of 3 essential values in your Life